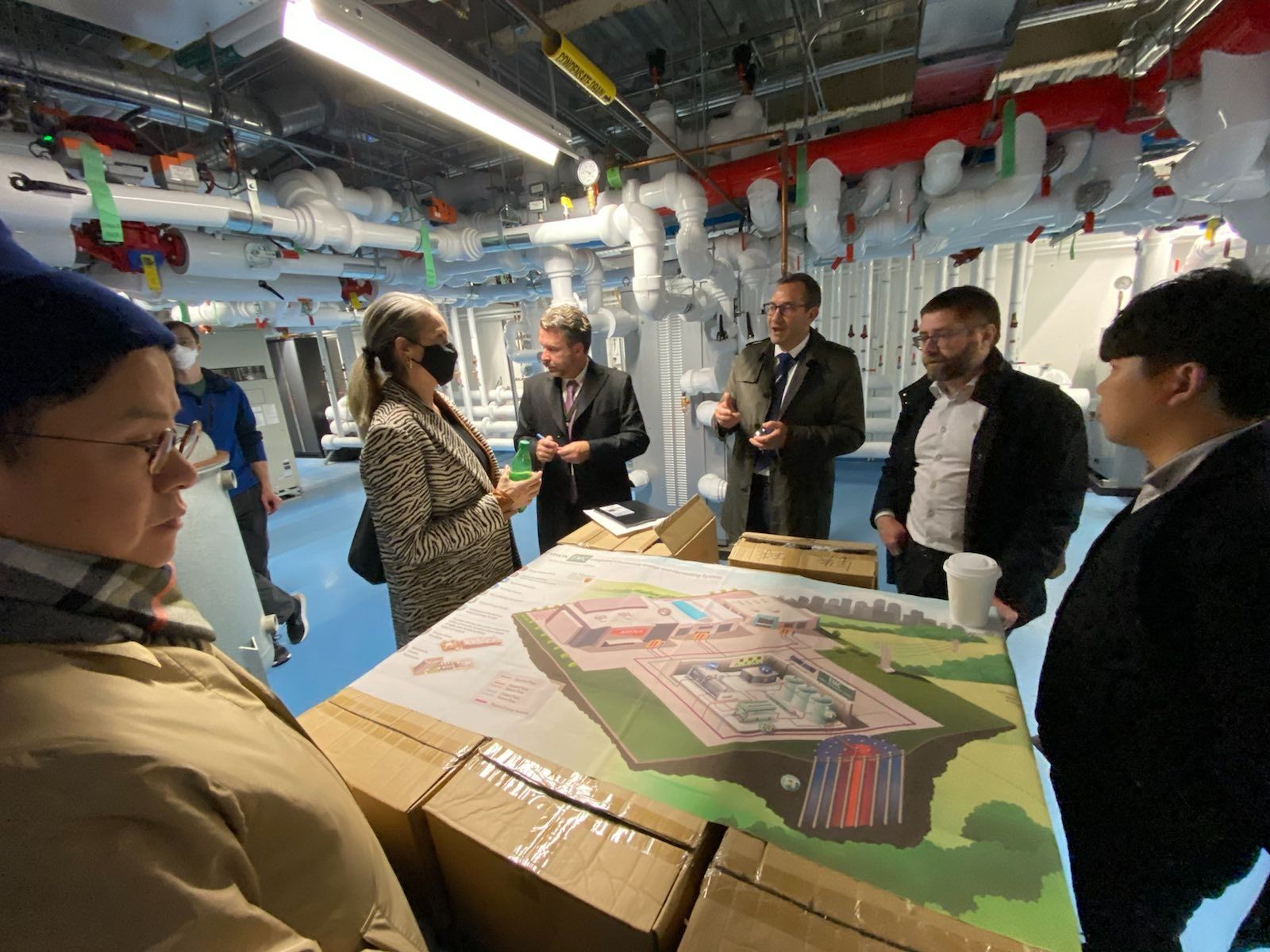 MMR - McMaster
We're thrilled to share our collaboration between USNC and McMaster to explore the potential of implementing USNC's cutting-edge Micro Modular Reactor (MMR) technology at McMaster's campus. Our goal is to support McMaster's research, training, campus decarbonization, and other objectives while integrating staff and students into the project for a hands-on experience.
Our collaboration focuses on two main areas:
Developing a project concept for implementing an MMR plant at McMaster's campus. This can be similar to GFP's Chalk River Project and the University of Illinois' MMR program.
Integrating McMaster personnel (staff and students) into the GFP team at the Chalk River Project to support GFP's activities and enhance McMaster's understanding of MMR technology.
We'll work together on various aspects, including:
Creating a feasibility study to determine the MMR plant's technical requirements and potential location.
Developing a project plan, schedule, and list of activities for the MMR plant's campus deployment and operation.
Estimating lifecycle costs to support the development of an economic model.
Discussing community relations strategies to support project development and execution.
Developing a strategy for regulatory and government stakeholder management.
Additionally, McMaster personnel may join GFP's project team through a separate agreement, regardless of the MMR plant's deployment outcome at McMaster's campus.
A bit more about our collaborating organizations:
USNC is the US-based parent company of USNC-POWER and the owner of the MMR technology.
USNC-POWER, supported by USNC and its partners, aims to deliver electricity and other forms of energy to the Canadian market using MMR technology.
GFP is a partnership between USNC-POWER and Ontario Power Generation Inc., working on the MMR commercial demonstration project at Chalk River, Ontario.
McMaster is exploring the potential implementation of USNC's MMR nuclear technology at its campus or affiliated locations in Ontario.
We're committed to jointly studying the implementation of MMR technology at McMaster, including potential co-op placements for students with GFP and/or USNC-POWER. Stay tuned for exciting updates on this collaboration.