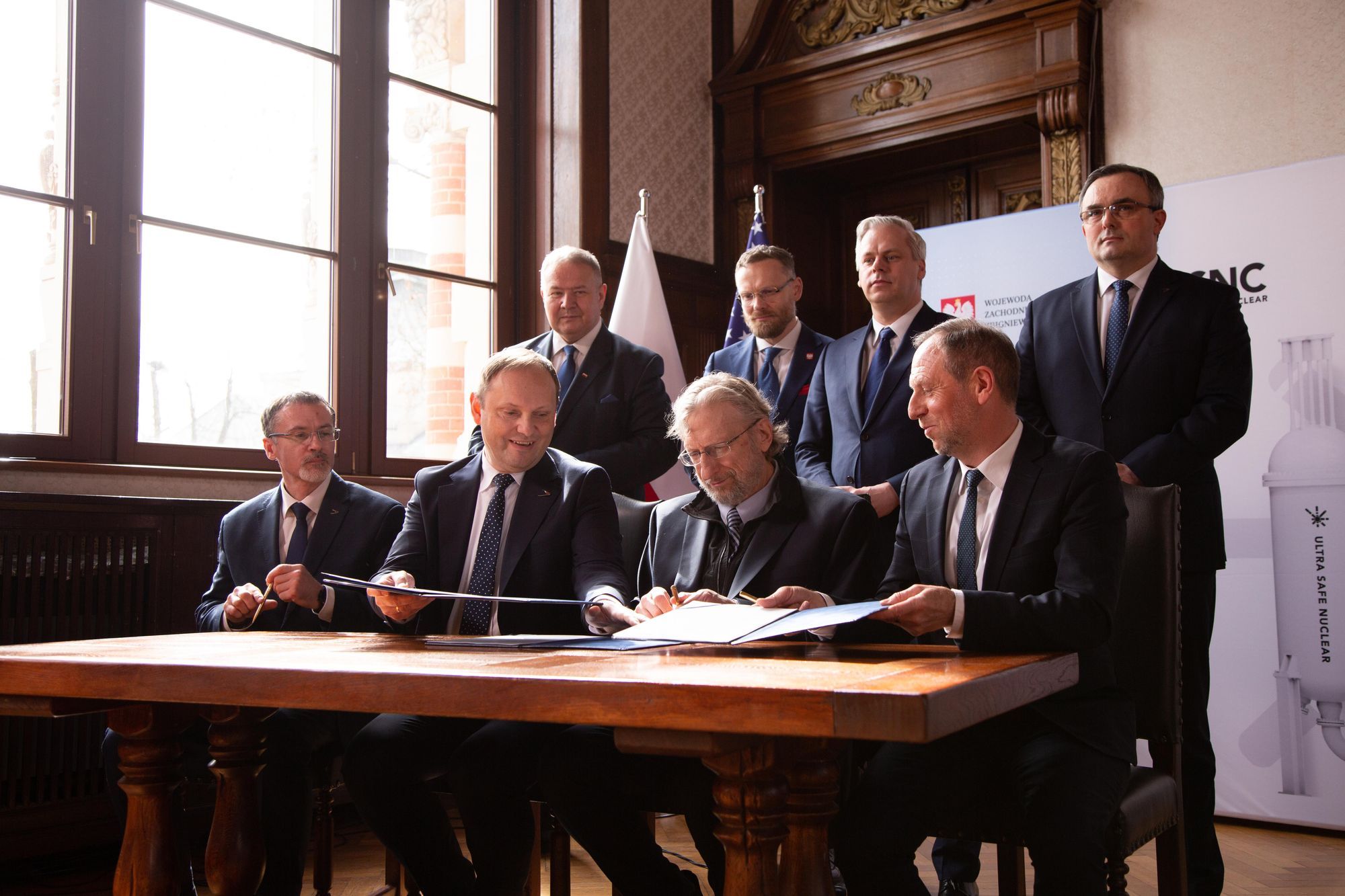 MMR - Poland 1
Ultra Safe Nuclear's first reactor in Poland will be a 30 MWth unit serving as a training, research and test facility. The collaboration will ultimately lead to the development of a plan for full-scale use of nuclear energy to power chemical processes and to generate steam and hydrogen at Grupa Azoty Police's plant. This will represent another major step towards decarbonisation of the Grupa Azoty Group's industrial processes.
Grupa Azoty Police, Ultra Safe Nuclear Corporation (USNC) and the West Pomeranian University of Technology in Szczecin have signed an agreement to develop and construct a nuclear energy research facility based on USNC's Micro-Modular™ Reactor (MMR®) technology. Over the next six months, the parties will prepare a comprehensive research programme and will jointly develop a plan for the construction, operation and maintenance of the MMR.
The first stage of the collaborative project will consist in the construction of a 30MWt MMR to serve as a training, research and test facility. It will be connected to the existing energy infrastructure of Grupa Azoty Police, providing a unique opportunity to study, test, optimise and integrate the MMR as a zero-carbon generation source into an industrial plant.