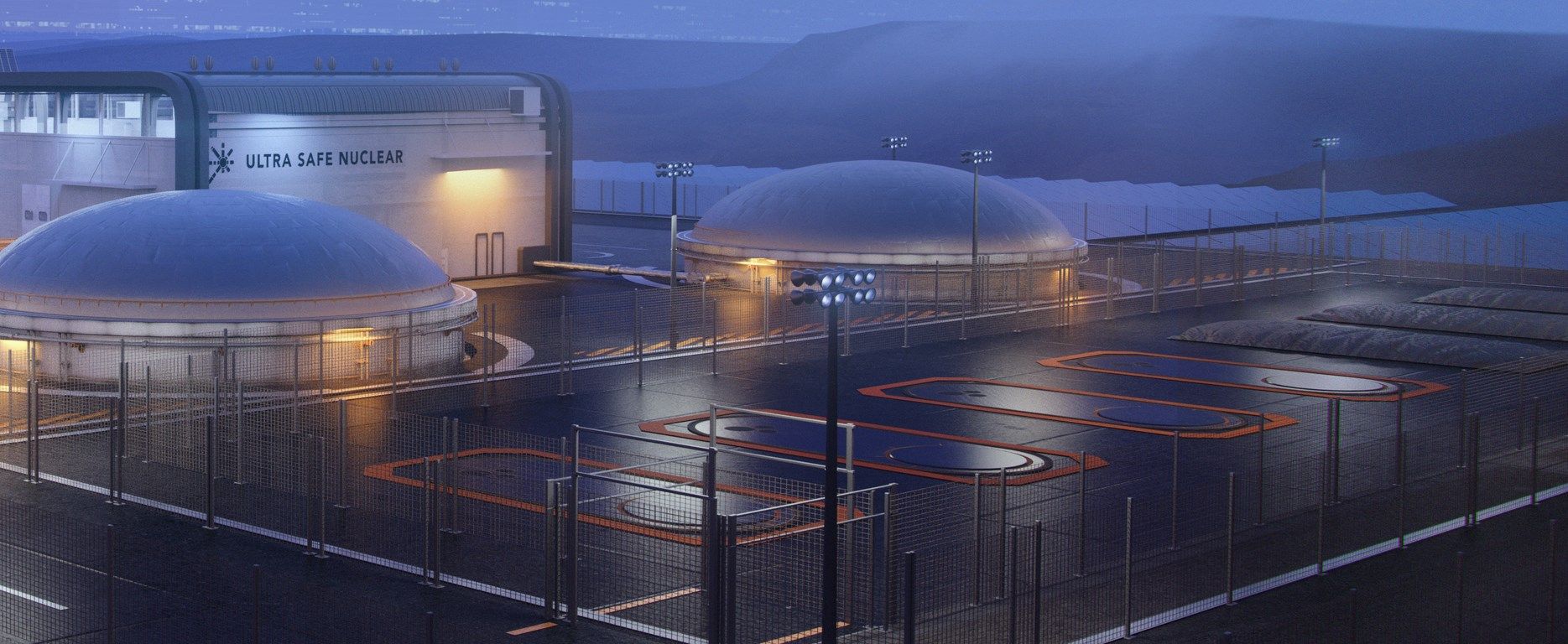 USNC Advances in U.K. with AMR RD&D Phase B Grant Competition Award
Department for Energy Security and Net Zero (DESNZ) programme aims to develop and demonstrate high temperature gas reactor (HTGR) technology for Net Zero by 2050 targets.
The USNC-Jacobs integrated team earned the highest scores in the Phase B evaluation.
The $29.3 million (£22.5 million) matching funds grant will accelerate the design and deployment of the MMR in the U.K. and global markets.
Ultra Safe Nuclear Corporation (USNC), the U.S.-based global leader in the deployment of fourth-generation gas-cooled microreactors, today announced award of $29.3 million in matching funds grant through the United Kingdom (U.K.) Advanced Modular Reactor (AMR) Research, Development & Demonstration Programme: Phase B. The application was submitted in March by an integrated team with Jacobs (NYSE:J) and earned the highest scores of all applications in Phase B.
USNC's industry leading Micro-Modular® Reactor (MMR®) is a solid fit to decarbonise UK industrial energy demand driven by process heat. DESNZ has identified HTGRs as a focus of the AMR RD&D Programme which seeks to accelerate commercial technology readiness in the advanced nuclear market to support deployment by 2050.
"This is an important next step for deploying MMR nuclear batteries in the UK and across Europe," said Francesco Venneri, CEO of Ultra Safe Nuclear. "The UK has long and unique experience with gas reactor technology the MMR builds on and this is the right team to demonstrate the design's versatility to meet the world's market needs."
The MMR is well-suited to achieve AMR programme objectives including secure, zero-carbon hydrogen production, sustainable aviation fuel (SAF), process heat, and electric power. The MMR will work at various power levels by simply changing the way it is operated. At higher power, fuel is consumed faster, much like a battery.
"This high-temperature reactor has the potential to assist the world's energy transition and take nuclear power into a new era," said Jacobs Energy, Security & Technology Senior Vice President Karen Wiemelt. "With 60 years of experience in research, design and operational support for high-temperature gas-cooled reactors, Jacobs is ideally placed to support USNC through a range of scientific, engineering and program management capabilities."
The news follows a move by USNC in March to bring on personnel from the U-Battery Team and effectively doubles the size of its UK Team (USNC-UK, Ltd). All of this underscores the global importance of the AMR programme and supporting and augmenting the UK expertise needed to realize the programme's benefits as intended by the UK Government.
About Ultra Safe Nuclear
Ultra Safe Nuclear Corporation (USNC), a U.S. company headquartered in Seattle (WA), is a global leader and strong vertical integrator of nuclear technologies and services, on Earth and in Space. The company produces the Micro-Modular™ reactor (MMR®), TRISO-based Fully Ceramic Micro-encapsulated (FCM®) nuclear fuel, and develops nuclear power and propulsion technologies for space exploration.
The company has active micro reactor deployment projects in Canada at the Canadian Nuclear Laboratories in Chalk River, and in the United States at the University of Illinois Urbana-Champaign. Additional units are in development in the United States, Canada, and Europe.
USNC is committed to opening new markets around the world for safe, commercially competitive, power and heat from nuclear energy. Ultra Safe Nuclear Corporation is Reliable Zero-Carbon Energy. Anywhere.
Media Contact
Brian Meeley
b.meeley@usnc.com
703.282.0691