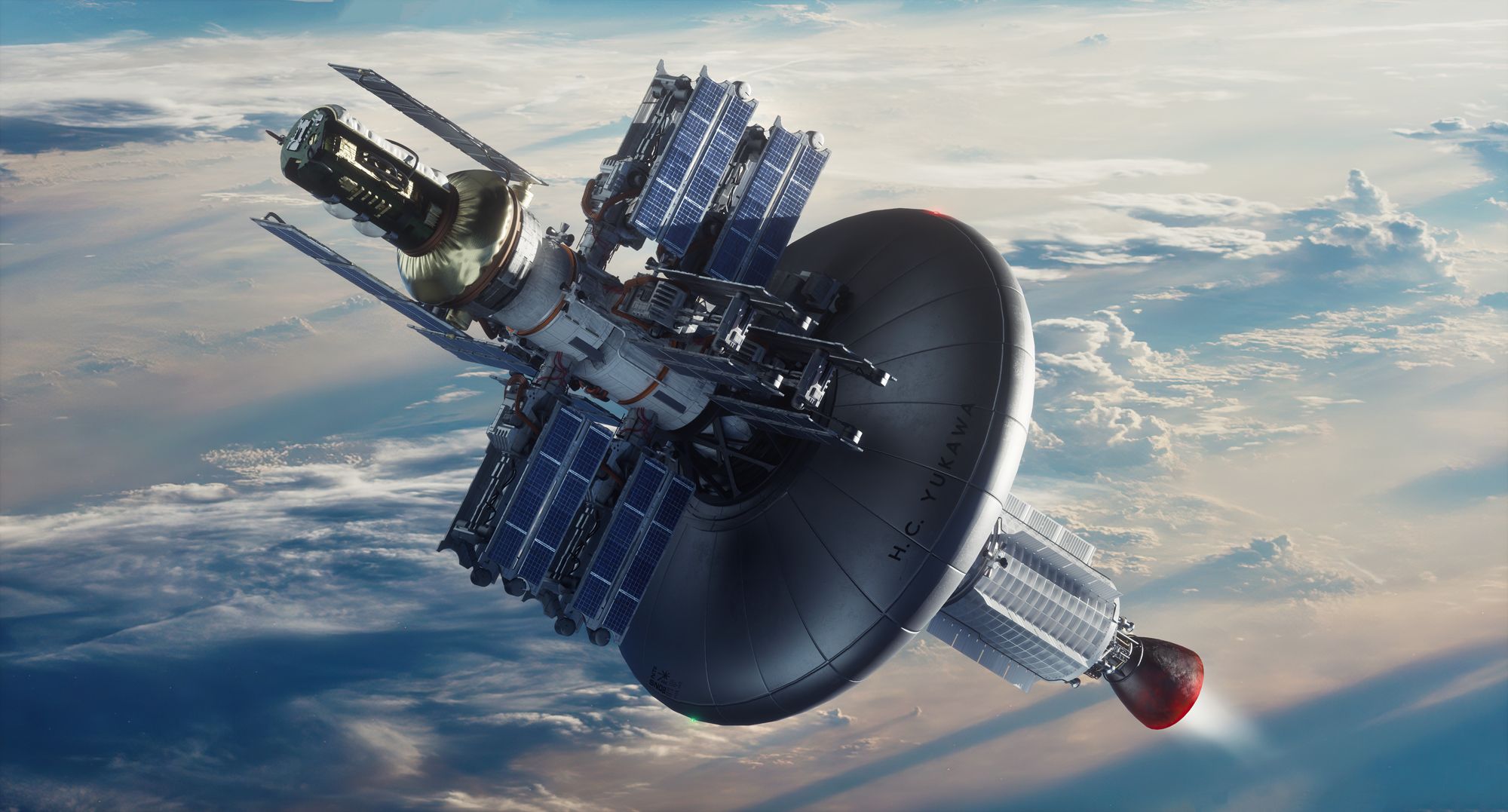 USNC-Tech Team Wins Contract to Develop Nuclear Thermal Propulsion System For NASA
NTP Technology Can Enable Human Missions to Mars
Idaho National Laboratory has selected USNC-Tech and its partners to develop a nuclear thermal propulsion (NTP) reactor concept design for space exploration: the Power-Adjusted Demonstration Mars Engine (PADME) NTP engine.
This effort, one of three selected by the government team, is a step toward the manufacture and demonstration of safe, affordable, reliable, high-performance NTP engines for crewed deep space travel. In the future, the designs could inform a full-scale NTP engine prototype. The funding for this procurement was provided by NASA. INL is operated by Battelle Energy Alliance for the Department of Energy.
Supported by Blue Origin, GE Hitachi Nuclear Energy, GE Research, Framatome, and Materion, the USNC-Tech team is focused on a design approach that supports manufacturability, ease of integration and deployment, mission expansion and ultimately commercial viability.
"USNC-Tech started envisioning HALEU-fueled, NTP-powered crewed missions to Mars over 9 years ago, and this award is a tangible step to making that vision a reality," stated Dr. Paolo Venneri, CEO of USNC-Tech and Executive Vice President of USNC's Advanced Technologies Division. "We've assembled an exceptional team and are working with world-class partners."
Nuclear power and propulsion technologies can enable space travel at a greater scale and speed than ever before. Building upon the legacy of U.S. nuclear programs in space, USNC-Tech and its partners will provide NASA with a NTP reactor design ready for prototyping, paving the way for safe human exploration of Mars.
"With PADME, we are making design choices that minimize technical risk and development time," stated Dr. Michael Eades, Director of Engineering at USNC-Tech. "By the end of the decade, NTP will give humanity a platform for doing incredible things beyond low earth orbit, with far greater mobility and flexibility than we've ever had before."
About USNC-Tech
Based in Seattle, WA, Ultra Safe Nuclear (USNC) will provide nuclear hardware and services for reliable energy anywhere – on Earth and in Space. From milliwatts to megawatts, Ultra Safe Nuclear Corporation Technologies (USNC-Tech) is developing nuclear power and propulsion technologies to support the sustainable exploration and development of space. Together, the family of USNC divisions offer full-stack capabilities from specialized reactor design services, to advanced materials and fuel development, to reactor manufacturing and system deployment.
If you would like to learn more about USNC-Tech's NTP technologies, please email us at communications@usnc-tech.com.
Website: usnc.com/space
Twitter: @USNCTech